If a thread like this already exists, I could not find it.
What's your eurorack set up?
I'd be especially curious to know what cases Intellijel has for demo videos and the thought process about how they selected/arranged the modules.
I have three cases but only use one at a time.
[NOT PICTURED]
This is the largest case and I mostly use it with the octatrack as a sequencer and general companion.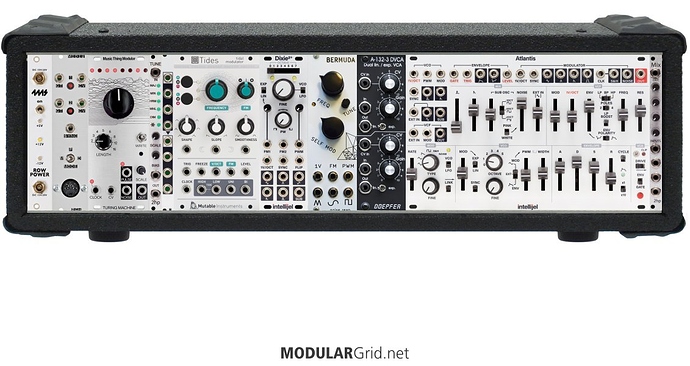 The Atlantis was the first big module I bought, and this case is basically the Atlantis with additional oscillators that I especially enjoy as well as some utilities to keep things interesting.
[NOT PICTURED]
Finally, I use this case with an iPad, the ES-8 is perhaps one of my favorite modules because I can patch all day long in Audulus and have it interact in the world of voltages.
Cheers!
edit: I can only post one image on my first post, seems reasonable.