Hi All!
I'm 2 years into the Euro adventure. Enjoying it.
Lots of Intellijel in my rack.
Here is my setup:
Mac mini 2018 driving an Apollo x4 daisy chained with a Focusrite 8usb. I use Logic and Protools (when I have to, not in love with it).
Here's my eurorack: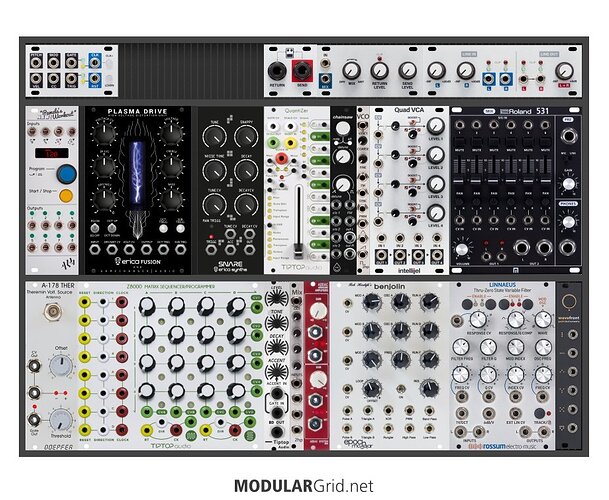 I would like to know how to sync my Pamelas workout with Logic. I am guessing it would be a midi cable from my system to the Midi 1u then CLK out to the Pamela unit. I'd like to simply get it stopping and starting with logic to start. I tried it once with no luck.
Right now the only midi out I have is with my Focusrite, which I disconnected from the computer. I only use it as a sattelite 8 in and out through the opticals on my Apollo. If I have to reconnect the Focusrite via the usb to my computer for the midi, then so be it. I was wondering if there was another solution though, I liked not having to use the usb slot. Actually I will take any ideas of how to stop and start the Pamela with Logic and the midi 1u.
Thanks a lot!!!
Peter Hay