Hi,
pretty new to eurorack, works fine so far. Only problem I have right now:
Any sound source I plug into my quad vca seems to crackle when a gate is applied to the cv input. The osc (in this case a sine wave from dpo) sounds fine itself, but when used with a gate there's a noticeable crackle applied that sounds like voltage. You may need to use headphones to hear it…
If I use an envelope instead of just the gate itself, its fine.
I tried with different gate (metropolix, midi 1u) and sound sources (dpo, plaits) and cables. Can somebody explain me how to use it correctly?
I made a video to illustrate the issue.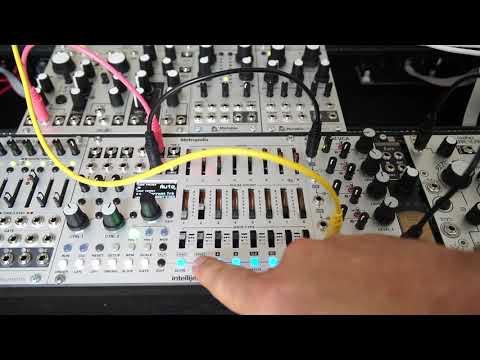 Patchnotes:
metropolix → pitch → dpo 1v/o → sine out → quad vca in 1
metropolix → gate → quad vca cv 1 in
Thanks. Andre.