Just got an Intellijel 7U 104HP Performance case. I'd love to know what folks think are the most essential 1U modules.
Some background- I've been using an Elektron Analog Four mk2 and Octatrack Mk2 with a 3U 104 skiff. I wouldn't mind doing some performance stuff with just the Octatrack and 7U as my focus is more on sampling and sound design than synthesis. Just got a Morphagene and Nebulae v2 for options there. I can do a little sequencing with Pam's and a Varigate 4+ as well. Here's my setup at the moment…very much subject to change!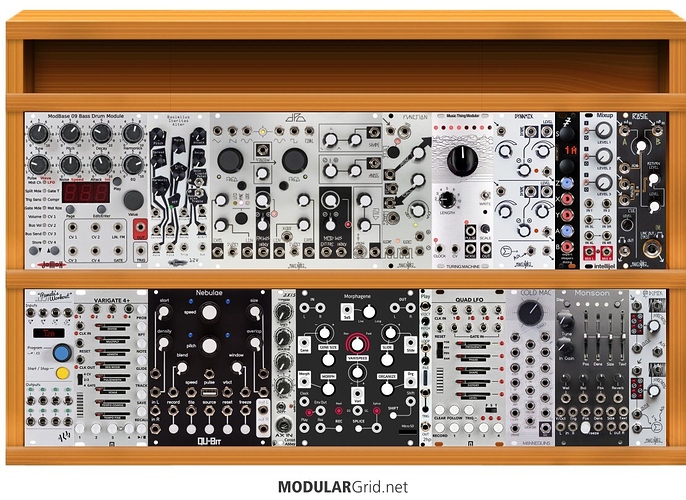 I'm thinking uMidi, Quadratt and Noise Tools up top. Could also be cool to get io for some of my nicer pedal effects.
So what are your most essential 1U modules?