Another Big Metropolix Update, check out the video for the Highlights—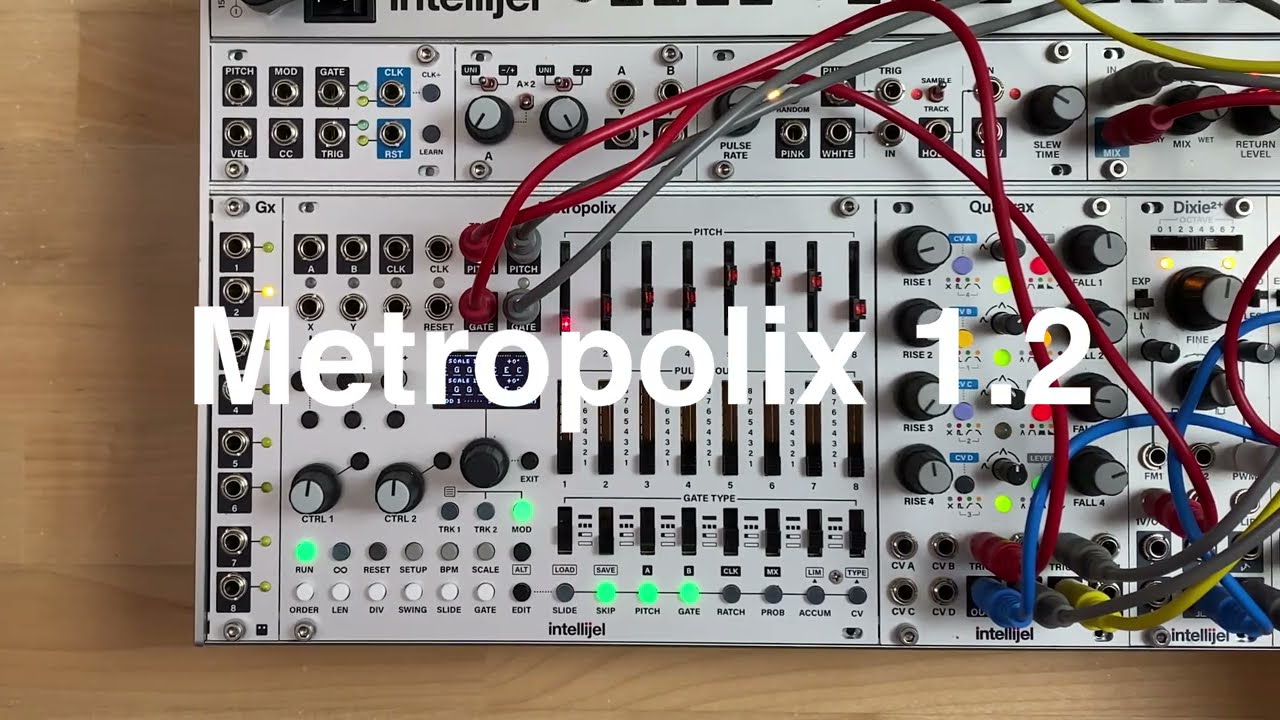 Here's the details—
1.2.0.0
New User Scales!

100 User Scale slots: 10 Banks, 10 Presets per bank.
Modulate User Scales in a selected bank. Scale/Bank selection remains global, while modulation is per-track.
Scale Lock allows you to lock the sequencer to a scale, while you edit or browse others.
Locking a User Scale is called a Scale Mod Lock. It acts the same as a Scale Lock, but also allows you to modulate between scales in that bank with Ctrl, Aux or Mod Lanes.
The Root is saved separately with each user scale and is changed with the scale when modulating.
Adjusting Root now uses the ALT button on the Scale selection/editing screen.

Pitch Home screen updated to reflect live quantizer modulations, including: Root, Scale, Pitch Pre and Pitch Post.
New "Run on Boot: On|Off" option in the UI Setup menu.
New "Save and Exit" action on the save screen is the new default.
New Confirmation Dialog when overwriting an existing save.
New "Aux/Mod" option for the Reset param on the Accumulator to ignore any system resets.
Tweaked Probability to allow for 0%.
Fixed Acid Slide bug when using Probability. (Thanks Kri!)
Fixed Root control assignment, center is now 0 and offset is bipolar.
Fixed extra trigs that could happen in Tuner Mode when gates are set to Clock. (Thanks ohexoh!)
Other minor bug fixes.
Updated manual available at intellijel.com/support.
Mac: https://intellijel.com/downloads/firmware/Intellijel_Firmware_Updater_macOS_2021-04-26.zip
Win: https://intellijel.com/downloads/firmware/Intellijel_Firmware_Updater_Windows_2021-04-26.zip