I can't figure out how the 6-pin connector from the Stereo Out to the bus board in the Palette is supposed to be installed. Here's a photo: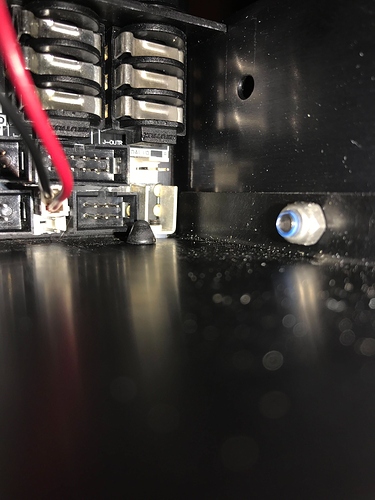 The cone end of the foot makes it impossible to insert the connector straight.
Is there a trick to popping out the foot reversibly?