I'm really hoping for an Intellijel sampler one day so I threw together a quick concept for fun. I tried to take some notes from an earlier poll, some design cues from newer modules (Steppy/Tête LED buttons) and came up with this (~14HP):
---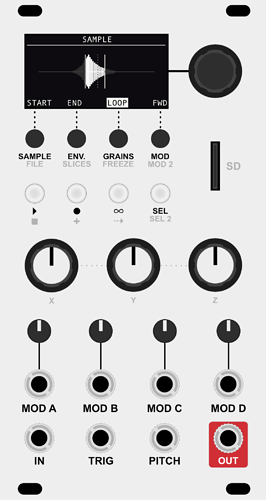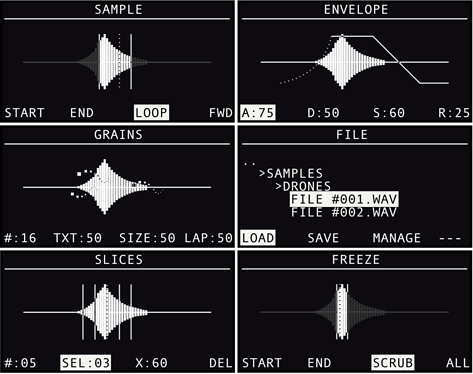 It doesn't have multiple rotary encoders (which was a popular feature in the poll), but it has four buttons that can quickly edit functions from within the current page while using the rotary encoder. When using Erica Synths' Sample Drum, I easily became confused with its six encoders. I think this would resolve that issue.
Also, the four modulation inputs would ideally be able to modulate any parameter that you could edit with the button + rotary encoder combination.