I have a Dixie II+ and I don't fully understand how the sync works on the Ramp and Square waves.
For Sine & Triangle, the sync resets their waves to zero and starts in sync as you would expect. However for the Ramp and Square waves they do re-sync, but not from zero.
I've attached 2 images to show you what I mean.
Sine (good)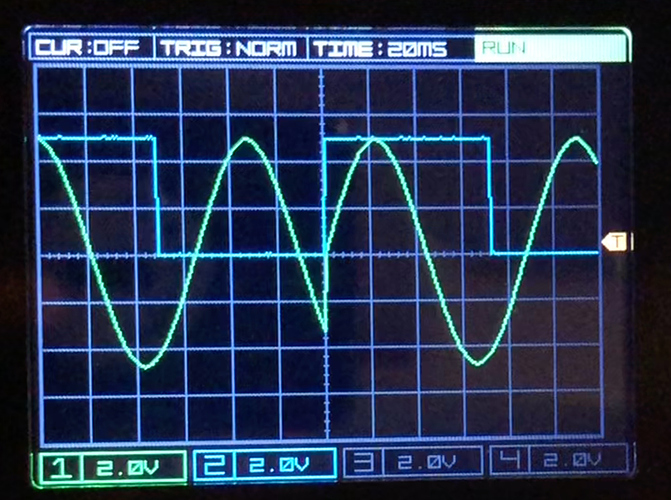 Ramp (odd)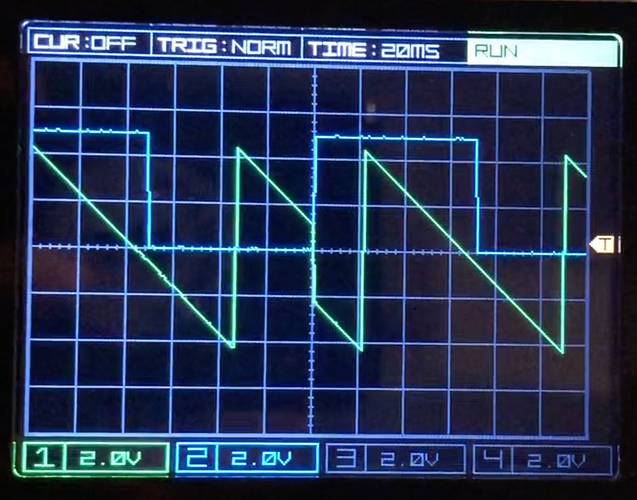 This means I couldn't use the Ramp wave as a decaying envelope as it doesn't start in sync. I have 2x Dixie II+'s and this is the behavior on both.
Looking at the Dixie II+ webpage it says…
"Reset to 0 V hard sync input, ideal for percussive sounds or modulation."
And in the manual for the Sync input…
"When the input waveform crosses zero the oscillator is also reset to zero."
This isn't what is happening however?